By Robin Sharma
Author of the #1 Bestseller "The Leader Who Had No Title"

Hi Leader Without a Title/Game-Changer/World-Builder:

Hope you're superb today. Hope you're playing full out + expressing your genius + making the world better.

I was in a reflective mood this morning and thought about 10 of the quotes that profoundly influenced the way I think, create and live.

[As you know, all it takes is a single idea in small paragraph to revolutionize the way you play out the rest of your life].

So—to inspire you (and move you to action on your boldest opportunities), I wanted to share them.

Here you go and I'll be reading your comments at the end:
"Until one is committed, there is hesitancy, the chance to draw back– Concerning all acts of initiative (and creation), there is one elementary truth that ignorance of which kills countless ideas and splendid plans: that the moment one definitely commits oneself, then Providence moves too. All sorts of things occur to help one that would never otherwise have occurred. A whole stream of events issues from the decision, raising in one's favor all manner of unforeseen incidents and meetings and material assistance, which no man could have dreamed would have come his way. Whatever you can do, or dream you can do, begin it. Boldness has genius, power, and magic in it. Begin it now."
—Johann Wolfgang von Goethe
"I learned this, at least, by my experiment: that if one advances confidently in the direction of his dreams, and endeavors to live the life which he has imagined, he will meet with a success unexpected in common hours."
—Henry David Thoreau, Walden: Or, Life in the Woods
"Why do they always teach us that it's easy and evil to do what we want and that we need discipline to restrain ourselves? It's the hardest thing in the world–to do what we want. And it takes the greatest kind of courage. I mean, what we really want."
—Ayn Rand
"Be yourself; everyone else is already taken."
—Oscar Wilde
"The only people for me are the mad ones, the ones who are mad to live, mad to talk, mad to be saved, desirous of everything at the same time, the ones who never yawn or say a commonplace thing, but burn, burn, burn like fabulous yellow roman candles exploding like spiders across the stars."
—Jack Kerouac, On the Road
"It is not the critic who counts; not the man who points out how the strong man stumbles, or where the doer of deeds could have done them better. The credit belongs to the man who is actually in the arena, whose face is marred by dust and sweat and blood; who strives valiantly; who errs, who comes short again and again, because there is no effort without error and shortcoming; but who does actually strive to do the deeds; who knows great enthusiasms, the great devotions; who spends himself in a worthy cause; who at the best knows in the end the triumph of high achievement, and who at the worst, if he fails, at least fails while daring greatly, so that his place shall never be with those cold and timid souls who neither know victory nor defeat."
—Theodore Roosevelt
"Our deepest fear is not that we are inadequate. Our deepest fear is that we are powerful beyond measure. It is our light, not our darkness that most frightens us. We ask ourselves, 'Who am I to be brilliant, gorgeous, talented, fabulous?' Actually, who are you not to be? You are a child of God. Your playing small does not serve the world. There is nothing enlightened about shrinking so that other people won't feel insecure around you. We are all meant to shine, as children do. We were born to make manifest the glory of God that is within us. It's not just in some of us; it's in everyone. And as we let our own light shine, we unconsciously give other people permission to do the same. As we are liberated from our own fear, our presence automatically liberates others."
—Marianne Williamson
"To laugh often and love much; to win the respect of intelligent persons and the affection of children; to earn the approbation of honest citizens and endure the betrayal of false friends; to appreciate beauty; to find the best in others; to give of one's self; to leave the world a bit better, whether by a healthy child, a garden patch or a redeemed social condition; to have played and laughed with enthusiasm and sung with exultation; to know even one life has breathed easier because you have lived—this is to have succeeded."
—Bessie Anderson Stanley (frequently misattributed to Ralph Waldo Emerson)
"Never doubt that a small group of thoughtful, committed, citizens can change the world. Indeed, it is the only thing that ever has."
—Margaret Mead
"Be the change that you wish to see in the world."
—Mahatma Gandhi


Stratford House of Blessing is celebrating 30 years of helping the people of Stratford and area. Although poverty is not obvious when you visit Stratford, each year 8% of our population visits the Stratford House of Blessing for food, clothing and furniture, free of charge.

Not everyone who comes is unemployed. Stratford House of Blessing is seeing a rise in the working poor; these are people who have such a low income they simply do not have the money to make ends meet.

Non-profits always need a dedicated team of volunteers to keep things running smoothly, and this is certainly true for House of Blessing. Volunteer co-ordinator Rita enjoys working with volunteers and working with them to determine which areas they are most suited to.

Volunteers who prefer physical work usually help in the areas of furniture and donation pick ups, unloading trucks, cleaning and maintenance. Others favour sorting, organizing, re-stocking shelves and tidying up the clothing rooms. Volunteers who like to work directly with people serve in the food bank or help out at events like Empty Bowls and the Silent Auction.

House of Blessing also runs special programs that address some of the causes of poverty and food insecurity. Home with a Heart is a hands-on education program that teaches participants homemaking and life skills. Participants learn skills in budgeting, organization, grocery shopping and parenting.

The cooking on a Budget program teaches students how to cook healthy foods safely and affordably. Our instructor introduces participants to food planning, preparation, and clean-up. If you have experience teaching, classroom volunteering might be the area for you!

Are you too busy to commit all year? There are still lots of opportunities at Stratford House of Blessing. Help with Off to School Smiling by organizing backpacks with school supplies and new outfits.

Participate in the Christmas Toy Program, where volunteers transform the warehouse into a Christmas toy wonderland. Run a Baby Bottle Campaign to raise for our Family Resources program, which includes layettes for new babies, baby clothes and furnishings, free pregnancy testing, and visits from a health nurse. Or you can host a food drive at your workplace or school; we are always seeking food donations!

For more information about how you can help touch the lives of those in need, please contact Stratford House of Blessing at 519-273-3433 or visit shob.org.



The Local Community Food Centre is a place where people come together to celebrate food. As an organization, we strive to create access to healthy food in a way that maintains dignity, builds health and community and challenges inequality.

Join us May 1 for our upcoming volunteer info session and find out how you can become involved in what we do! Oh, what do we do?

We grow food and are gentle on earth. We cook to create sensational flavours and aromas. We set tables, brew coffee, share stories, wipe counters and do dishes. We discuss big topics and challenge each other, share resources and create friendships. We advocate for ourselves and each other, stretch our bodies and minds, spend time in the sun, play in the garden and have fun!

And what got us to where we are today? A great deal of time, dedication, and hard work. None of it would have been possible without our volunteers so a very heartfelt thank you to all of you. You are making a difference!

We will be starting new programs in the spring and will have many great opportunities to become involved. We serve three community meals a week, including a dinner on Monday night. Serving eighty to one hundred people a week is a tall order so we need a lot of help.

We run a number of programs in the greenhouse, gardens, and kitchen that could use a few hands. If you like to work with people, this would be a great opportunity for you.

The Storehouse is a good distribution centre that provides fresh and healthy product to emergency food programs. If you want to help support your local food banks, community meals and school nutrition programs, this would be a great way to do it.

If you are passionate about social justice, you can become involved in EPIC – Empowering People in Communities. We work on many issues including poverty, stigma, media, environment and food quality.

If you want to know more, join us on Wednesday, May 1 from 5:30-6:30 p.m. for our info session. All are welcome!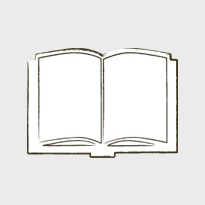 By Robin Sharma

Author of the #1 International Bestseller "The Leader Who Had No Title"

Know what you want. Clarity is power. And vague goals promote vague results.
Remember that every problem has a solution. Maybe you just can't see it. Yet.
In this Age of Dramatic Distraction, the performer who focuses the best wins the most.
Before someone will help you, you need to help them.
Become the most passionate person you know. It'll be contagious.
Know more about your craft/the work you do than anyone who has ever done the work you do…in the history of the world.
Join The 5 am Club. Your most valuable hours are 5am-8am. They have the least interruptions.
Devote yourself to learning something new about your field of mastery every day. Success belongs to the relentless learners. Because as you know more, you can achieve more.
Remember that when you transform your fitness, you'll transform your business.
Don't check your mobile when you're meeting with another person. It's rude. And rude people don't reach world-class.
Every time you do what scares you, you take back the power that you gave to the thing that scared you. And so you become more powerful.
A problem is only a problem if you make the choice to see it as a problem.
Stop being a victim. Your business and personal life was made by you. No one else is responsible. To make it better, make better choices. And new decisions.
You can lead without a title. Don't wait to get a position to stand for excellence, peak quality and overdelivery on every expectation.
Find your own style. Be an original. Every superstar differentiated themselves from The Herd. And marched to their own drumbeat.
Understand that when you play small with your success, you betray your potential. And the birthright you were born under.
Eat less food and you'll get more done.
As you become more successful, stay really really hungry. Nothing fails like success. Because when you're successful, it's easy to stop outlearning + outOverDelivering + outthinking and outexecuting everyone around you. (Success is Beautiful. And dangerous).
If you're not overprepared, you're underprepared.
The only level of great manners to play at is "Exceedingly Polite". In our world, this alone will make you a standout. And differentiate you in your marketplace.
Remember that the moment you think you're a Master, you lose your Mastery. And the minute you think you know everything, you know nothing.
To double your results, double your level of execution.
Invest in your personal and pro development. All superstars do.
Get this year's best Targets of Opportunity down onto a 1 Page Plan. Then review it every morning while the rest of the world sleeps.
You don't get lucky. You create lucky.
When you push through a difficult project, you don't get to the other side. You reach The Next Level.
Smile. And remember to inform your face.
Spend time in solitude every day. Your best ideas live there.
Debrief on how you lived out your day every night in a journal. This will not only record your personal history, it will make you uber-clear on what you're doing right and what needs to be improved.
If you're not being criticized a lot, you're not doing very much. Ridicule is the price of ambition.
Develop a monomaniacal focus on just a few things. The secret to productivity is simplicity.
To get the results very few people have, be strong enough to do what very few people are willing to do.
Rest. Recover. It'll make you stronger.
Buy a smaller TV and build a larger library.
Remember that the bigger the goal, the stronger a person you must become to achieve that goal. So goal-achieving is a superb practice for character-building.
Food fuels your body. Learning feeds your mind.
Don't ask for respect. Earn it.
Finish what you start. And always end strong.
Breathe.
In business, don't play to survive. Play to win.
Protect your good name. It's your best asset.
Remember that words have power. Use the language of leadership versus the vocabulary of a victim.
Give more than you take. The marketplace rewards generosity.
Know that if it's not messy, you're not making progress.
Be a hero to a kid.
In business, aim for iconic. Go for legendary. Make history by how awesome you are at what you do.
Please don't confuse activity with productivity. Many many people are simply busy being busy.
Your doubts are liars. Your fears are traitors. Stop buying the goods they are attempting to sell you.
The best anti-aging remedy in the world is working really hard.
World-Class performers have no plan B. Failure just isn't an option.
You have the power to change the world—one brave act and one person at a time. Please use it.

My best to you!




They're small things, but each has the power to dramatically change someone's day. Including yours.




Want to make a huge difference in someone's life? Here are things you should say every day to your employees, colleagues, family members, friends, and everyone you care about:

"Here's what I'm thinking."

You're in charge, but that doesn't mean you're smarter, savvier, or more insightful than everyone else. Back up your statements and decisions. Give reasons. Justify with logic, not with position or authority.

Though taking the time to explain your decisions opens those decisions up to discussion or criticism, it also opens up your decisions to improvement.

Authority can make you "right," but collaboration makes everyone right–and makes everyone pull together.

"I was wrong."

I once came up with what I thought was an awesome plan to improve overall productivity by moving a crew to a different shift on an open production line. The inconvenience to the crew was considerable, but the payoff seemed worth it. On paper, it was perfect.

In practice, it wasn't.

So, a few weeks later, I met with the crew and said, "I know you didn't think this would work, and you were right. I was wrong. Let's move you back to your original shift."

I felt terrible. I felt stupid. I was sure I'd lost any respect they had for me.

It turns out I was wrong about that, too. Later one employee said, "I didn't really know you, but the fact you were willing to admit you were wrong told me everything I needed to know."

When you're wrong, say you're wrong. You won't lose respect–you'll gain it.

"That was awesome."

No one gets enough praise. No one. Pick someone–pick anyone–who does or did something well and say, "Wow, that was great how you…"

And feel free to go back in time. Saying "Earlier, I was thinking about how you handled that employee issue last month…" can make just as positive an impact today as it would have then. (It could even make a bigger impact, because it shows you still remember what happened last month, and you still think about it.)

Praise is a gift that costs the giver nothing but is priceless to the recipient. Start praising. The people around you will love you for it–and you'll like yourself a little better, too.

"You're welcome."

Think about a time you gave a gift and the recipient seemed uncomfortable or awkward. Their reaction took away a little of the fun for you, right?

The same thing can happen when you are thanked or complimented or praised. Don't spoil the moment or the fun for the other person. The spotlight may make you feel uneasy or insecure, but all you have to do is make eye contact and say, "Thank you." Or make eye contact and say, "You're welcome. I was glad to do it."

Don't let thanks, congratulations, or praise be all about you. Make it about the other person, too.

"Can you help me?"

When you need help, regardless of the type of help you need or the person you need it from, just say, sincerely and humbly, "Can you help me?"

I promise you'll get help. And in the process you'll show vulnerability, respect, and a willingness to listen–which, by the way, are all qualities of a great leader.

And are all qualities of a great friend.

"I'm sorry."

We all make mistakes, so we all have things we need to apologize for: words, actions, omissions, failing to step up, step in, show support…

Say you're sorry.

But never follow an apology with a disclaimer like "But I was really mad, because…" or "But I did think you were…" or any statement that in any way places even the smallest amount of blame back on the other person.

Say you're sorry, say why you're sorry, and take all the blame. No less. No more.

Then you both get to make the freshest of fresh starts.

"Can you show me?"

Advice is temporary; knowledge is forever. Knowing what to do helps, but knowing how or why to do it means everything.

When you ask to be taught or shown, several things happen: You implicitly show you respect the person giving the advice; you show you trust his or her experience, skill, and insight; and you get to better assess the value of the advice.

Don't just ask for input. Ask to be taught or trained or shown.

Then you both win.

"Let me give you a hand."

Many people see asking for help as a sign of weakness. So, many people hesitate to ask for help.

But everyone needs help.

Don't just say, "Is there anything I can help you with?" Most people will give you a version of the reflexive "No, I'm just looking" reply to sales clerks and say, "No, I'm all right."

Be specific. Find something you can help with. Say "I've got a few minutes. Can I help you finish that?" Offer in a way that feels collaborative, not patronizing or gratuitous. Model the behavior you want your employees to display.

Then actually roll up your sleeves and help.

"I love you."

No, not at work, but everywhere you mean it–and every time you feel it.

Nothing.

Sometimes the best thing to say is nothing. If you're upset, frustrated, or angry, stay quiet. You may think venting will make you feel better, but it never does.

That's especially true where your employees are concerned. Results come and go, but feelings are forever. Criticize an employee in a group setting and it will seem like he eventually got over it, but inside, he never will.

Before you speak, spend more time considering how employees will think and feel than you do evaluating whether the decision makes objective sense. You can easily recover from a mistake made because of faulty data or inaccurate projections.

You'll never recover from the damage you inflict on an employee's self-esteem.

Be quiet until you know exactly what to say–and exactly what affect your words will have.

Jeff Haden learned much of what he knows about business and technology as he worked his way up in the manufacturing industry. Everything else he picks up from ghostwriting books for some of the smartest leaders he knows in business. (article from inc.com/jeff-haden, January 2013)

The CFC Concept
A Community Food Centre is a welcoming space where people come together to grow, cook, share and advocate for good food. CFCs provide emergency access to high-quality food in a dignified setting that doesn't compromise their self-worth. People learn cooking and gardening skills there, and kids get their hands dirty in the garden and kitchen in ways that expand their tastebuds and help them to make healthier food choices. Community members find their voices on the issues that matter to them, and people find friends and support. CFCs offer multifaceted, integrated and responsive programming in a shared space where food builds health, hope, skills and community.

CFCs go beyond traditional charitable giving approaches, which answer an immediate need but often do nothing to address underlying issues of chronic hunger, poverty and poor health. They do that by offering multifaceted, integrated and responsive programming in a shared space where people can grow, cook, share and advocate for good food. Participants can learn not only how to grow food, but how to prepare and cook wholesome food as well. The garden & kitchen skills that are learned foster confidence, and the camaraderie shared goes a long way to overcome feelings of social isolation that can sometimes be a factor in situations of poverty and poor health.

The Local is a partner site of Community Food Centres Canada, a national organization that's driving the development of CFCs across the country. Along with The Table Community Food Centre in Perth and Toronto's The Stop Community Food Centre, The Local is helping to increase access for healthy food to low-income Canadians while proving that food can be a transformative force in our communities.

For more on Community Food Centres Canada and the campaign to build Community Food Centres across the country, visit www.cfccanada.ca.
Why Stratford?
Stratford, Ontario, is truly a food lovin' city, where farmers markets, restaurants, culinary festivals, community gardens, and artisans all thrive.

Stratford is also a centre for food education.

Many of the brightest lights cooking in Canada's most successful restaurants today learned their chops at the Stratford Chefs School.

The high school Culinary Arts class taught by Paul Finkelstein at the 'alternative cafeteria' known as the Screaming Avocado Café serves as a model for educators around the world who want to connect kids with the food they eat.

Yet in the midst of Stratford's enviable bounty of food, learning, and community, there lies a disturbing paradox:

People in our city, including children, still go to bed hungry.

Community drop-in meals have line-ups out onto the street, and food banks find it difficult to keep up with an ever-growing demand. The ever-increasing cost of food further contributes to this problem, as nearly 8 percent of Perth County residents have been found to be "food insecure" (a term that basically means they cannot afford to put the kind of good food on their tables they would like to).

The Local Community Food Centre's vision is to build access and skills so that everyone in our community can enjoy nutritious, quality food to lead a healthy life!

The fact is: Every community should have a Community Food Centre!

MONDAY
Community Dinner (free or by donation if you wish)
Drop in anytime from 5:15-6:30
Garden/Greenhouse (free)
Get your hands dirty!
3:30-5:00pm
Contact liz@thelocalcfc.org
TUESDAY
Community Kitchen (free)
Educational cooking session
5:30-8:30pm
sign up weekly 519-508-3663

WEDNESDAY
60+ Midweek Lunch Out (free or by donation if you wish)
Lunch followed by a light program begins at 11:30

THURSDAY
Yoga Breakfast (free or by donation if you wish)
Wellness session at 8:00am
Breakfast served at 8:30am
Social Justice Club (free)
Justice and equality for all
7:00-9:00pm
First Thursday of every month
Get Involved

The success of The Local Community Food Centre depends on our team of remarkable volunteers and talented staff!

Our Drop-in Meals, Community Gardens/Greenhouse, and Food Distribution Centre cannot operate without the help of community members committed to joining us in the fight for good food for all!

If you are such a person and would like to volunteer for these or any other our programs, please get in touch with our volunteer coordinator at:

volunteers@thelocalcfc.org

The Local Community Food Centre

612 Erie St., Stratford

(519) 508-3663

www.thelocalcfc.org

info@thelocalcfc.org


Before there's a trail where there used to be rail, the county wants some input.

There will be a public information session April 24 at 7:30 p.m. at the Perth East Recreation Centre in Milverton to hear from property owners near the former CN rail line and other interested parties about the rail trail project.

Waterloo Region and Wellington County have already leased land from the province to create trails along the former CN line. Perth and Huron counties are both currently looking into doing the same. The idea is to get continuous trails from Guelph to Goderich.

The section of former railway relevant to Perth County goes from Millbank to Huron County.

Interest in the project has picked up steam, suggested Geoff VanderBaaren, a Perth County planner. A group of citizens has formed the Guelph to Goderich (G2G) Rail Trail Committee. They've had four meetings since November, he said.

"They're keenly interested in having the trail go ahead," he said.

Some landowners near the possible trail have been attending the G2G meetings and want more information, VanderBaaren said.

There are 159 properties that abut the proposed rail trail.

If the county leases the land from the province it would cost about $1,695 (HST included) for about 28 kilometres. The land would be for "passive" recreational uses such as hiking, biking and snowmobiling. Farmers would still be able to cross and cultivate land to the edge of the track.

Motor vehicles won't be allowed during the summer.

The county would require comprehensive liability insurance of at least $5 million. The county could sublease the land. What isn't clear is whether or not there will be additional insurance costs if the land is subleased. Also in question is whether or not the county's insurance would cover stewardship groups like the Lions Club or if the groups would require their own insurance.

The county also wants to know if a farmer is liable if he or she crosses the trail and damages it or leaves debris that causes an injury.

If the county goes ahead with the project, it would be responsible for maintenance like weeding, drainage and fence repairs unless it's subleased.

The lease would last five years with an option to renew.

From the Stratford Beacon Herald


Saving is a lost art. You'd think that with all the yada-yada about how important it is to save, what a big deal RRSPs and TFSAs are, and the scant resources we'll have if we count on the government, that we'd all be squirrelling away money for the future at a wicked clip. We're not.

People often misunderstand what "saving" is. Saving is "not spending money" and if you want to have "savings," you have to take the money you didn't spend and put it somewhere to accumulate for the future.

If you're sticking money away for a vacation, for present buying or to pay your car insurance, that's not savings; it's "planned spending." Yes, you're smart to accumulate money for big spends along with your day-to-day needs, but it's not savings. Unless it's going into an emergency fund, a long-term savings — think retirement or school – it's not "savings."

If money burns a hole in your pocket, then you're likely spending it faster than you make it. Saving isn't even part of the game plan. But I have news for you: If you don't start to save, you're headed for disaster. Not saving is a sure way to have nothing later. And learning to save is a habit that anyone can establish. You start by picking an amount — even $20, $50 or $100 a month — and sending it automatically to a high-interest savings account.

There are heaps of ways to have a life and save too. Just because you've decided to become financially responsible does not mean you're doomed to a life of boredom. Small luxuries will still have their place. You're just going to trim back and really appreciate them when they come along.

Don't give up coffee completely. Decide instead that you're going to trim back your coffee habit by 25%, 30% or 50% a week, and send all the money you're not spending to your savings. Forget about giving up all entertainment. It won't stick. Don't commit to spending nothing on clothes. Instead, learn to spend less, like hitting the second-hand store and becoming a bargain queen.

Money is an exhaustible resource. It runs out. This is not about hoarding all your money and having no fun. And it doesn't matter how small you start. As long as you begin developing the saving habit, you're heading in the right direction and momentum will carry you along.

Gail Vaz-Oxlade's latest book, Money Rules, is published by HarperCollins and will make you say, "Really? I didn't know that!" Visit her website at gailvazoxlade.com (article originally published in The Stratford Beacon Herald)



For Erin Young, owner of The Spa Near the Tracks on Cooper Street, life is certainly busy, rewarding, and centred around family – well, two families, really! Erin and her husband Darren were blessed with a beautiful daughter 8 months ago, and the young family could not be happier.

She also manages to run a successful business with the help of her "other family" of nine fabulous employees.

Being busy is nothing new for Erin, as she became an entrepreneur at a young age. "I started e-spa on Albert Street when I was 21," Erin states. "After 1 year, I moved the business to Cooper Street." Shortly after the move, Erin changed the name of the business to The Spa Near the Tracks. "since then, we have expanded through the whole building and have just renovated to add a hair studio with three chairs." she beams. "We have excellent spa staff, registered Massage Therapists, and a nice retail area. "In fact, the spa, its estheticians, and RMT have been selected as Stratford's "People Choice" several times.

As if a family and a business weren't enough to keep this energetic young woman busy, she has also been very active and generous in the community, and has proudly donated spa services to numerous charities and organizations. Erin loves being outside, and thankfully once in a while, this busy mother and entrepreneur does manage to take some time to enjoy the outdoors!

Next time you need to take a break from your busy life, pop in and meet Erin, a fantastic Downtown Stratford neighbour, for a relaxing time at her spa!



Beauty may be skin deep, but intelligence, determination and good instincts go right down to the bone.

Stratford native Emily Lyons is proof.

The former model is the brains behind the beauty at Femme Fatale Media, the award-winning event staffing and promotion agency she founded in 2009.

"I always wanted to do something really big, and get noticed," said Lyons Tuesday from Toronto, where the business is based.

With a long list of high-profile clients, a string of industry awards and hundreds of the most talented models in the country under management, it's safe to say she's on her way.

Success didn't happen overnight, though.

At age 19, a sense of curiosity prompted her to move from Stratford to Australia, "because I knew there was something bigger out there."

She was a nanny for a few years before moving back to Canada, where she did some modelling work in Toronto.

But it was a gift from her sister Julia (who died in 2011 after a courageous battle with cystic fibrosis) — a book entitled Career Renegade: How to Make a Great Living Doing What You Love – that helped to stoke her entrepreneurial spirit.

So she made the leap.

"I didn't have any business experience whatsoever," she recalled. "And I thought, if I can just support myself, then that's good enough."

What she lacked in experience, she made up for in determination.

"I loved it so much that I started reading everything I could, researching whatever I could. I'd stay up until four in the morning researching and Googling how to do business plans, how to do this or that," she said. "Every single moment I had I spent on my business, and every bit of money I made I put back into it."

"I didn't sleep for the first two years at all," she added with a laugh.

The hard work and sleepless nights paid off.

What began as a small operation with a few girls has grown into a Canada-wide operation, with hundreds of models (women and some men), professional dancers and hosts working out of Vancouver, Calgary, Montreal and Ottawa.

They appear at everything from nightclubs and trade shows to product launches, entertainment venues, fashion shows, charity events and corporate gigs.

And they're more than just pretty faces, suggested Lyons.

"Pretty faces are good, but if they don't have the personality and they don't have the drive and they're not reliable, they're no good to me," she said.

Intelligence and likability are also key, she added.

She's been rewarded for that attention to detail, and an ability to not only attract the right people but also to meet the needs of diverse range of companies with whom she's worked.

Over the past four years, Lyons has built up an impressive portfolio of prominent clients, including Warner Bros., National Bank Financial, Rockstar Energy, MTV and Playboy.

During the 2012 Toronto International Film Festival, her staff helped to host an event with fellow Stratford native Justin Bieber and rap star Snoop Dogg. She was involved with Drake's birthday party, and had models at a UFC fight in Toronto to promote the movie The Hangover 2.

In each of the last three years, the company earned the Toronto Nighbclub Award for best promotional models, and last year it claimed the Top Choice Award for top event staffing.

Accolades from family, and especially her mother Gail Lyons, a nurse at Stratford General Hospital, are important to her as well.

"My mom is so proud," she said, adding that she told her recently that she could see her daughter as one of the dragons on Dragon's Den.

She's certainly aiming high.

After being approached several times about doing a Femme Fatale reality show, Lyons said she's now "seriously entertaining the idea" and is even meeting with a producer about it.

It fits in with her goal of doing something big and getting noticed.

"The attention does feel good, but I want bigger," said Lyons. "Much bigger."

By Mike Beitz, The Beacon Herald. Tuesday, March 19, 2013